The primary function of any loudspeaker is to convert the electrical signal from the amplifier into a realistic audio experience in the listening room.
Any distortion or coloration of the original signal by drivers or enclosures is by definition degradation of the sound.
DALI loudspeakers are designed in accordance with our fundamental acoustic and electro-acoustic principles, which together bring you even closer to the full impact of a live music experience.
When listening to DALI loudspeakers, you will not be able to point out the exact location of the loudspeaker. You hear exactly the sound the artist intended. For example, if the artist wants you to hear sound coming from certain angles, DALI loudspeakers master this perfectly.
Smooth, even impedance means better working conditions for the amplifier, resulting in higher resolution. The job of the amplifier and loudspeaker is to reproduce the signal exactly as it is, adding nothing and removing nothing.
The sound from the different drivers is synchronised to arrive at the ear at the same time. Studies show that loudspeakers with excellent time coherence deliver enhanced sonic realism.
For the most correct and true-to-life sound, internal reflections and vibrations must be reduced as much as possible. DALI achieves this through optimal cabinet design based on the finest - sometimes very complex materials and geometry.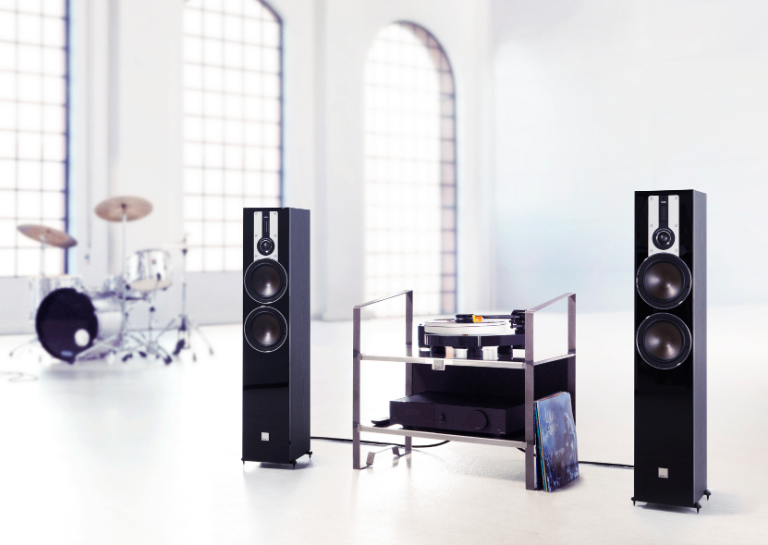 Opticon 6
OPTICON 6 has all the virtues of the OPTICON 5 with the added power of an extra 6½ inch woofer. The featured twin 6½ inch low-loss Wood Fibre Woofers complete with our unique SMC magnet motor system, assisted by our combined Soft Dome and Ribbon Tweeter module, delivers audio with wow-factor. Combined with the extended internal cabinet volume, the OPTICON 6 reaches lower into the deep bass producing an even more impressive broader soundstage.

Its high sensitivity and even impedance load together with its impressive ability to reproduce undistorted audio makes the OPTICON 6 loudspeaker the perfect balance between size and performance.

Key Features
Proprietary DALI tweeters and woofers
Hand-assembled with in-house built cabinet construction
Unique SMC-based magnet motor system
Low-loss Wood Fibre Woofers
Hybrid Tweeter consisting of our ultra-light Soft Dome and Ribbon Tweeter
Gold-plated bi-wiring and bi-amping
Available in White Matt Satin, Black and Walnut
Rubicon 6
RUBICON 6 is a floor standing loudspeaker that features two 6½ inch woofers, each sporting its own bass port, gold-plated bi-wiring terminals and our innovative ribbon/soft dome hybrid tweeter module, which also was used in the EPICON series.
The RUBICON 6 is able to deliver more physical bass to fill a larger room, especially thanks to the woofers. The two woofers work together to move much more air, delivering more powerful bass and pumping out audio excellence that fills the room. The driver construction of the RUBICON 6 makes it even more powerful than its smaller siblings with an enhanced and controlled performance.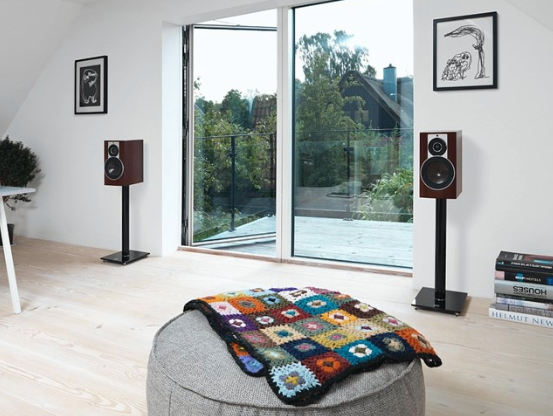 Rubicon 2
The RUBICON 2 stand loudspeaker is the perfect blend between compact size and large sound performance. With the solid MDF cabinet, the RUBICON 2 has a perfect working environment for its ultra-light 29 mm soft dome tweeter, 6.5 inch wood fibre low-loss driver, and gold-plated terminals. It is rich on detail with an impressive soundstage and has surprisingly large bass reproduction with both precision and timing.
Available in four finishes – HighGloss White, High-Gloss Black, Rosso and Walnut – the RUBICON 2 comes complete with rubber feet to hold it firmly in position and, to help keep it at its aesthetic as well as acoustic best.