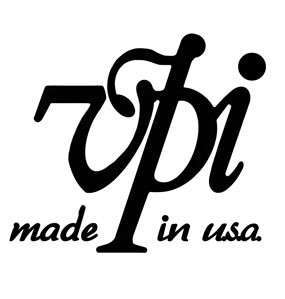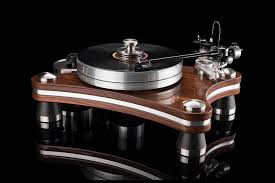 Prime Signature

The Prime Signature is the next step up from the Prime, which took the world by storm 2 years ago during its initial release. It features an upgraded JMW 10-3D Reference arm in a "metallic black" gloss finish with Nordost Reference wire. The chassis consists of an aluminum plate sandwiched between a composite material for improved damping. Due to the additional weight of the table, we upgraded the feet to our Classic Signature feet. In addition, both the motor housing and all Delrin posts and armboards were upgraded to a heftier stainless steel.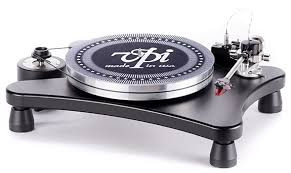 PrimeScout
Three things distinguish the Prime Scout from the Scout: an apparently larger, curvier plinth; a platter machined from aluminum rather than acrylic; and a better-executed, better-finished tonearm."
-Art Dudley Stereophile Magazine

Re-introducing the audio world to the best-selling VPI table of all time! Better than the old one, better than it should be at this price! The Scout was one of the world's best-reviewed turntables! The evolution to the Prime Scout drives to push the envelope a little further with a cleaner sense of build and branding. The Prime Scout is simple to set-up, you can have the table up and running in just minutes!
​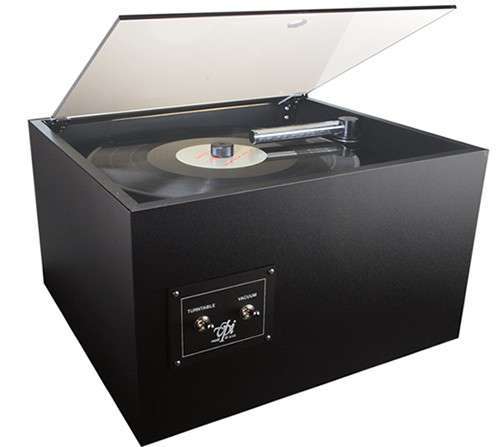 HW16.5

The HW-16.5 is the standard in affordable record cleaning machines but neither its build quality nor its cleaning power has been compromised. Its high-torque, 18 RPM turntable motor is more than capable of withstanding the pressure of heavy scrubbing during extended cleaning sessions, and its 35-second cleaning cycle per side makes quick work of even the dirtiest records. Now with self aligning vacuum suction tubes for even more accurate cleaning, the HW-16.5's high-powered vacuum ensures quick, deep cleaning. The newly designed vacuum pickup tube automatically adjusts to accommodate records of any thickness. The internal fluid collection system is made of stainless steel to prevent corrosion, and the fully enclosed design prevents splashing. In the VPI tradition, all components are extra heavy-duty and professional grade.

Clean your records with the HW-16.5 and hear what you've been missing.

Includes:
Built in dust cover
8oz bottle of VPI cleaning fluid & cleaning brush


Replacement brushes, fluid and suction tubes may be purchased as needed.

All VPI products available - Please Enquire