Tivoli Audio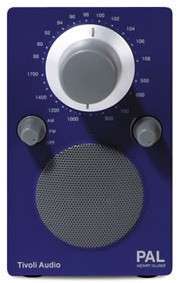 PAL Portable Radio $349 Bluetooth version $449
Yes, there are bigger iPod players but if you need something that sounds terrific, is easily moved around, and was designed to work with your iPod, nothing does it like the PAL radio. The PAL delivers sound that must be heard to be believed from a player this small. In terms of bass, clarity, and loudness, the Tivoli is in a class of it's own.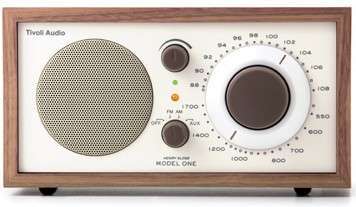 Model One AM/FM Table Radio $349 Bluetooth version $449
The Model One has a tuner that brings clarity to many of the weakest stations. Like all Tivoli Audio products, the Model One AM/FM table radio is compatible with iPod and other players. The Model One is tiny but powerful.





Model Three Clock Radio $549
The Model Three clock radio features a tuner – originally developed for cellular communications – that brings clarity to even the weakest stations. "Not just the best looking clock radio made…it's one of the most beautifully crafted home audio products ever." (LA Times)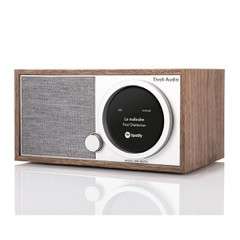 Model 1 Digital $599
Balancing style technology and audio quality the Model One Digital is a radio for the modern era. It delivers a new spin on the original Model One by offering FM, Wi-Fi, and Bluetooth®. It merges the simplistic elements and user-friendly features Tivoli Audio's classic line is known for, but with a tech refresh.
The multi-operational dial and digital navigation screen make changing stations or streaming playlists simple. Its classic styles makes the Model One Digital the perfect complement to your home.



More Tivoli Audio Products Available - Please Email for pricing and availablity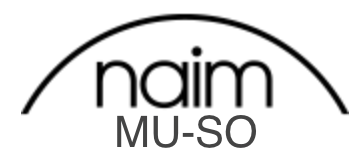 Naim Muso 2
The Premium Wireless Speaker Your Music Deserves
Mu-so 2nd Generation is the successor to the multiple award-winning Mu-so wireless music system, re-engineered for class-leading performance, functionality and usability by our experts here in Salisbury, England.
Combining our 45 years of hi-fi mastery with the very latest music-streaming technology and premium design quality, this is the ultimate single-box system you and your music deserve. From up to 32bit high-resolution streaming to multiroom music to HDMI TV sound; you've never heard it so good from an all-in-one wireless system.
At the heart of Mu-so 2 is Naim's music-streaming platform, developed by 25 engineers over 3 years to offer the very best performance whether playing your own digital music collection, a world of Internet radio, or music streaming services such as TIDAL and Spotify. This acclaimed innovation is uniquely found in Naim music-streaming products, such as its Uniti range and dedicated network players, including the £20,000 flagship ND 555.
Mu-so 2's 450 Watts of music power are joined by improved and highly optimised speaker drivers – a joint development project between Naim and Focal R&D departments.
Focal has been creating benchmark acoustic equipment since 1979, and its expertise has taken speaker-driver precision and performance to new levels.
Mu-so 2 is packed full of game-changing performance, feature and functionality upgrades. Enjoy your music, any way you want.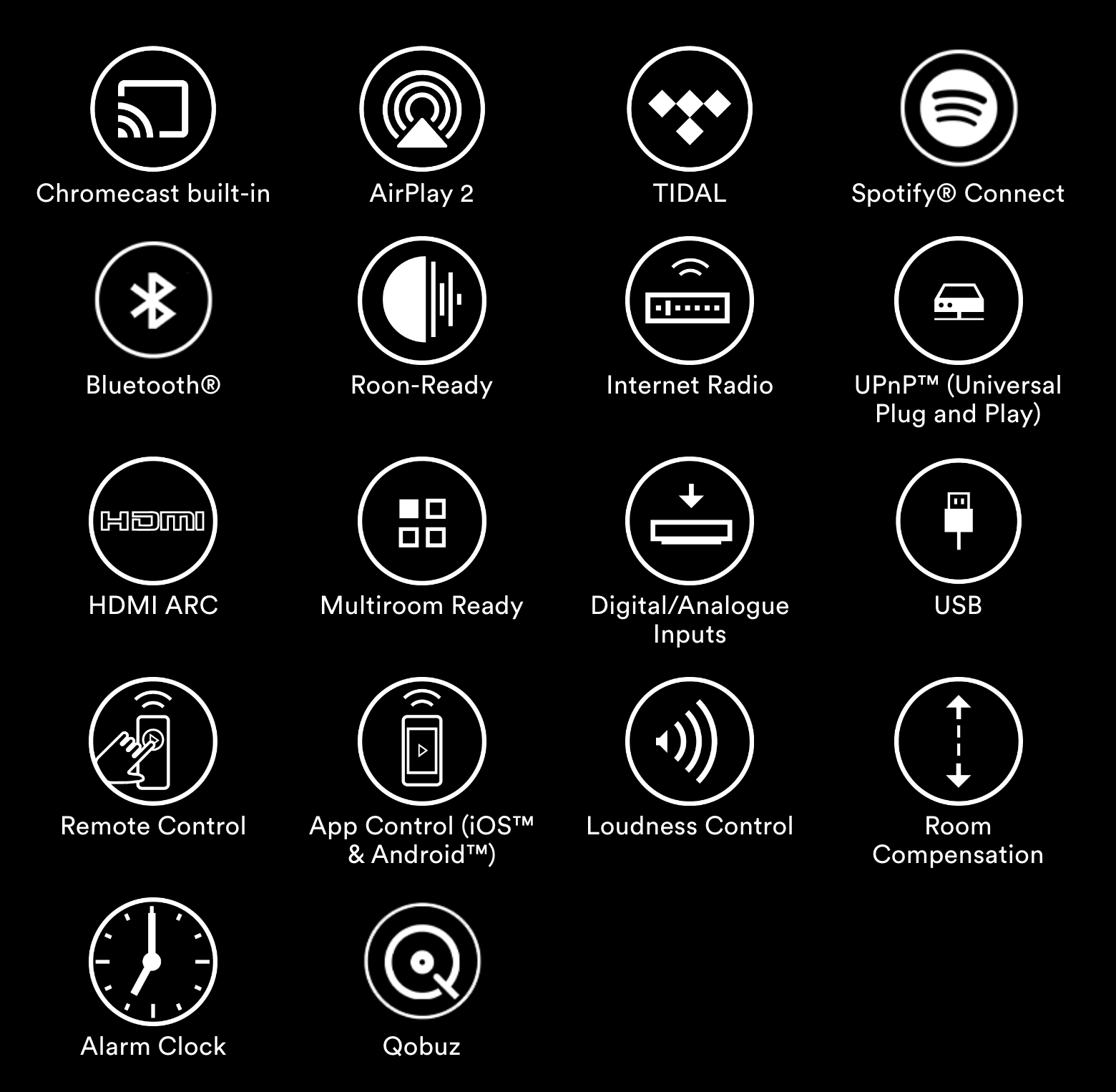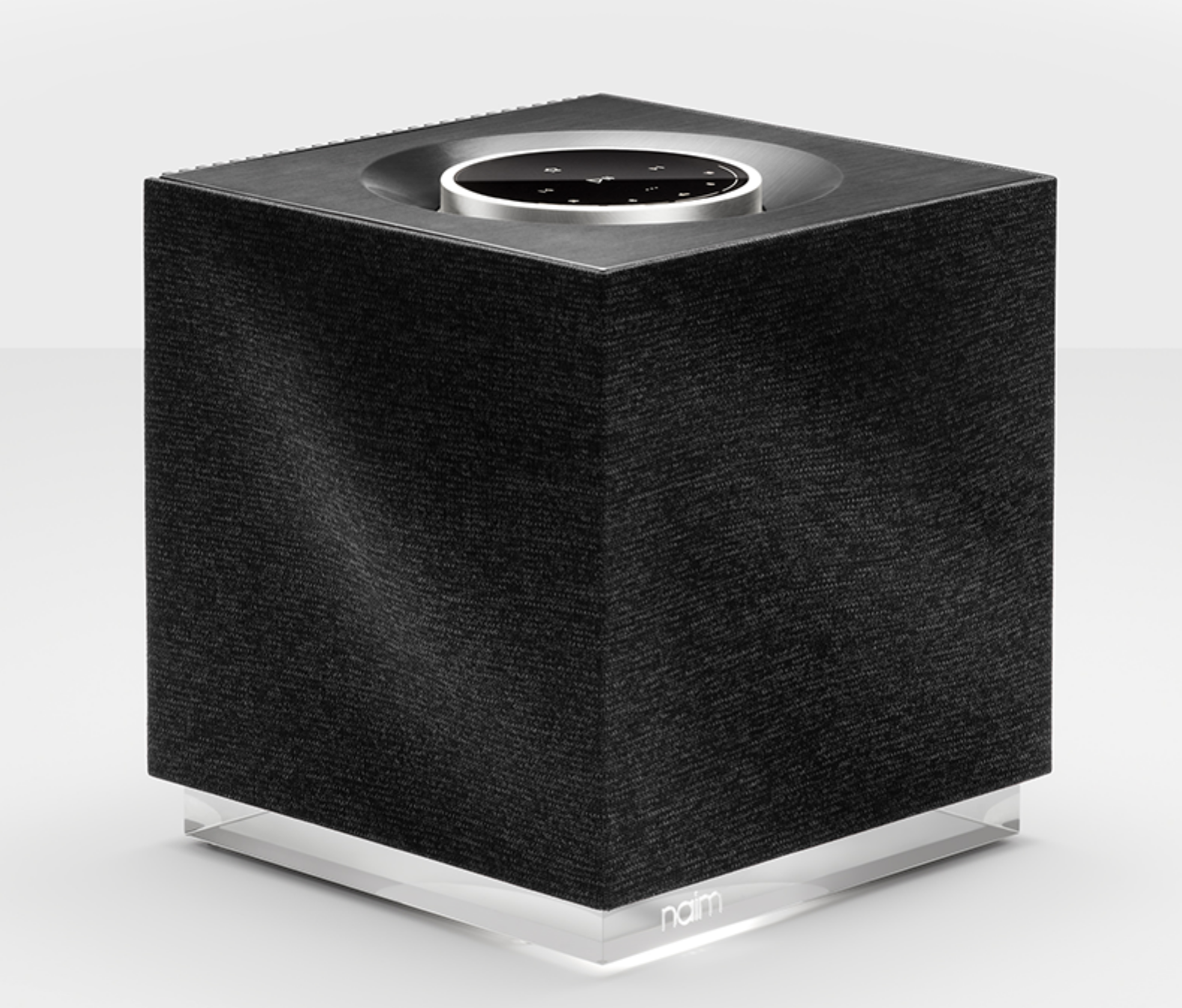 Mu-so Qb2
The Premium Compact Wireless Speaker Your Music Deserves
Mu-so Qb 2nd Generation is the latest member of the award-winning Mu-so wireless music system family. Re-engineered from the ground up to create our best compact wireless music system yet.
Combining our 46 years of hi-fi expertise with the very latest technology, extensive software and hardware upgrades deliver a significantly enhanced performance whilst the design has evolved to perfectly match Mu-so 2nd Generation.
Mu-so Qb 2nd Generation works brilliantly on its own or as part of a multiroom music set-up.
Mu-so Qb 2nd Generation's speaker grille has had a style update. The standard black grille can be easily swapped for one of 3 new colour options – Olive, Terracotta and Peacock - to best suit your taste and décor.