Paul's Choices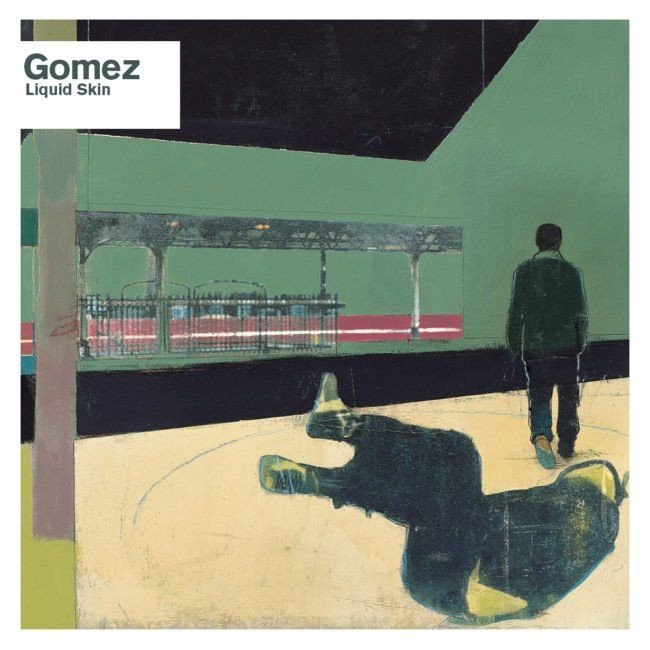 Gomez
Liquid Skin
Adding a dose of rootsy American influences to memorable British pop melodies, the genre-blending Gomez seemed determined to provide the indie scene with something more wide-ranging and dynamic when they arrived in the late 90s. They surprised everyone when their 1998 debut LP 'Bring It On' won them the Mercury Music Prize, catapulting them into the spotlight and making them the subject of hype for the music press, keen to find a new potential phenomenon after the Britpop years had come to an end. So it's understandable that their second album, 1999's 'Liquid Skin' arrived to some high expectations.
While Gomez never quite stepped into the big league, 'Liquid Skin' earned them a platinum disc, and they went on to become a lot more successful Stateside than many other British bands from their era. Eventually, two of their members set up homes in America, and in recent years there have been a number of solo records from members of the group. Complete with the original line-up fully intact after all this time, they celebrated the 20th anniversary of 'Bring It On' in 2018 by playing it in full on tour and releasing an expanded version of the LP. This year, the sophomore 'Liquid Skin' gets the same treatment. The first CD finds the original album accompanied by a selection of songs that have remained unreleased until now.
It kicks off very well with the sitar-assisted brilliance of tone-setting opener 'Hangover', developing into a jigsaw of stringed instruments before ending with a spot of those trademark 3-way harmonies. While the arrangements can be intricate, songs such as the folky 'Revolutionary Kind' use simple repeated guitar hooks as their base, leaving the band to playfully add the colours and texture that defines their sound. Many of the tracks here were written during the recording of the debut, in fact, the lead single shares it's name with that first album but appears here instead. Probably just as well, since their shift in status had allowed them a substantially larger recording budget, which definitely does justice to what a brilliant song 'Bring It On' is. It's also very possibly the definitive Gomez track, encapsulating their spirit and approach in just over 4 minutes.
'Blue Moon Rising' evolves from jazz-soul into something almost resembling Pearl Jam going Latin-country, 'Las Vegas Dealer' delves into odd time signatures while Northern Soul piano blends with ska rhythms. Again, it may have still been the 1990s, but "Britpop" this was certainly not. Topped by some wondrous, sparse touches of cello, 'We Haven't Turned Around' is anthemic balladry done the Gomez way; understated, soulful and with a distinctive hint of earthy funk.
The raucous 'Fill My Cup' is a track that sounds very likely to have come from the Abbey Road sessions, full of off-kilter 'White Album'-like piano, strong deep Southern flavours and the occasional manic outburst. It comes as no surprise that the record's highest-charting hit single was the joyous 'Rhythm And Blues Alibi', another superbly arranged helping of "juke joint smoked paradise" which is as beautiful as it is easy-going, sounding even more wonderful 20 years on. 'Rosalita' is the musical equivalent of a stoned laze in the sun, 'California' offers a pleasingly trippy Eastern-flavoured intro before grubby electric guitar riffage transforms it into heavily percussive grunge-blues, while the (main album) closer 'Devil Will Ride' follows on cohesively, surprising with spells of dazzling mellotron, bursts of resonant brass, and excellent vocodered vocals.
While it's fair to say that 'Liquid Skin' was very much a bigger, more lavishly produced relative of its predecessor 'Bring It On', but with a bigger range of instrumentation and a greater sense of focus. However, there is more genuine gold to be found on this expanded reissue, as the unreleased recordings provide some fine enhancements to the original release. There's the minimal production, sunny melody, looping beauty, and hints of peak-era Mc Cartney on lost treasure 'Throwing Myself Away', which would've arguably improved the original album. 'Someday' moves into lo-fi funk-folk, and hip hop beats to fuel the very odd and very impressive electronic blues oddity 'Summer', another cut from the archive that would've made 'Liquid Skin' a more diverse collection.
As well as the woozy, acoustic 'Nobody's Girl', there's 'Brother Lead', where 60's psychedelia meets 70's disco meets 90s alt-rock, and the gravelly vocal is dialled up to 11. The material on the second CD varies on quality, completely excluding the B sides from the album's three singles in favour of stripped-down doodles like 'High On Liquid Skin', and an inferior recording of 'We Haven't Turned Around', minus the stunning cello. After an interesting yet hardly essential variation of 'Rosalita', the acoustic rendition of 'Las Vegas Dealer' is probably the best of the unreleased tracks that kick off CD2. The majority of the disc is occupied by a nine-song set recorded at The Fillmore in San Francisco, showcasing the group's versatility and tightness as a live act.
As well as an energised rendition of 'Hangover', a loose and melodic 'Rhythm And Blues Alibi', an atmospheric 'Rosemary', and a crazy performance of 'Las Vegas Dealer', they turn the epic 'Devil Will Ride' into a bona fide singalong. Then there's an ambitious, sample-loaded 'Bring It On', showing that it's a song that can be toyed with endlessly. Meanwhile, the moody 'Do's And Don'ts' would end up as a track on the following year's 'Maschismo' EP. Rounding things off is another fascinating outtake entitled 'Gomez In A Bucket (A Seaside Town Made Of Ice Cream Slowly Melting)', at first sounding a bit like The Orb soundtracking a medieval fantasy, then like an African group playing The Fall, before cosmic bubbling sounds attach it to a pastoral folk ballad section. A spell of techno emerges, neatly unfolding into a hazy psychedelic rock that soon finds itself in the growling electronica territory of Death In Vegas, the next second reaching its gentle, dreamy conclusion. At over 10 minutes long, it's a reminder (if any were needed) that Gomez were way ahead of many other British bands at the time.
Neil's Choices: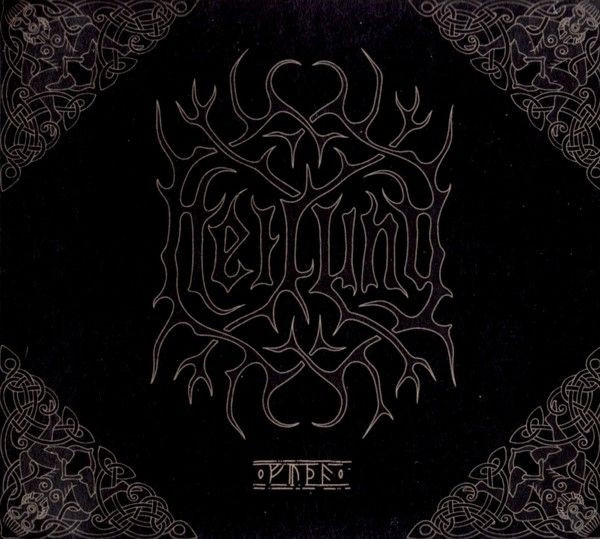 -Futha
When HEILUNG self-released their debut album Ofnir four years ago, the Danish band may not have expected the ground-breaking successes they have had today. Basing their sound off the Northern European Iron age and Viking age, they have managed to create a unique and authentic experience they like to call Amplified History. People globally have been enchanted by the works of HEILUNG since their debut, Futha sets to be no different.
When Futha was announced, HEILUNG made the claim that this album would be focusing on a more feminine side of their sound as opposed to the masculinity of Ofnir. This of course on its own is an interesting flip, and allows a certain power to be given to Maria Franz. Her vocals boast an ethereal tone throughout, from the undertones on opening track Galgaldr, the calming Norupo, to the more commanding Svanrand. Whilst there is still masculinity hovering around the album, it is simply passive to the femininity.
HEILUNG's success is not only down to the stunning craft work that went into Ofnir, it is also down to the band and their ritualistic live performances. Futha throughout sets a tone that will only be pushed further when it comes to their live shows. There is not a moment that falls short of having that spiritual ritual feeling to it, and will of course bring some of their finest performances to date.
When it comes to live performances, Hamrer Hippyer and Othan became fan favourites to hear and made it onto the band's live album Lifa. To notice how a band will work live through a studio recording is one thing, but to turn live sounds into studio is another. After crafting certain atmospheres in a live setting, to have it stripped back and experience it in a completely new way takes skill. HEILUNG have without a doubt perfected their sound, their style, everything about themselves, because how they taken those two prominent live songs and turn them into studio has been done to such a professional standard. At no point was an error of judgement made, and it goes to show that because of their level of high standards and what they do with their sound, live songs were loved enough to be made a permanent fixture in the band's back-catalogue.
Of course to those who haven't been familiar with HEILUNG over the past couple of years, or the rise of bands who follow a similar suit of incorporating history and nature into their sound such as WARDRUNA, OSI AND THE JUPITER, FORNDOM, and many more, then it might be a little confusing at some points as to what is actually going on. The mostly spoken-work track Vapnatak is one, alongside the harsh growls that fall out of Elivagar, however they are some of the most authentic pieces that a modern-day band could produce in terms of relating to the roots of their sound.
What makes Futha special, just like Ofnir is the way the sounds are recorded. There's no samples being pushed through a laptop, every single sound you hear is done authentically, even to the ice cracks on Elivagar. That authenticity creates a realness to the music, it helps issue a connection with the listener. If it was done via samples then the feeling would of course be stripped away, and everything the band have strived for in their sound would be lacklustre.
Futha in itself is undeniably intense, but has a trail of delicacy that follows suit. The ancient worlds that most have forgotten are being kept alive because of artists such as HEILUNG, but what is more outstanding is how they have given us, the listener, the re-ignition of a fire in our souls and given back some of our primal instincts that we have lost over the years. The connection to history and nature is incredibly important, and whether we believe it or not, HEILUNG put us right back in touch with that. Their name translated is Healing, and that is exactly what their sound does. Whether it hits you on an emotional, spiritual, physical level, it heals. Whether you understand it or not, it heals.
When talking of the logistics such as the masculine to female sound, a comparison to Ofnir is easy. However to be able to distinguish whether they have upped their game or not is almost impossible. The reason is that throughout each track they have released during their time has been filled with passion and a compelling dedication to the accuracy of what each track is about. No stone is left unturned when it comes to making sure they are getting everything perfect, from the use of natural instrumentation to learning ancient languages. Aforementioned there are many bands and artists out there who are within this realm of ancient-history/nature inspired music, and each one brings something special and unique to the table. Having said this, Futha sets a bar and displays an extraordinary example to the world about unity. Their efforts with this album have been wasted in no way, shape or form, and have taken us on a journey that will hopefully never end.