Paul's Choices: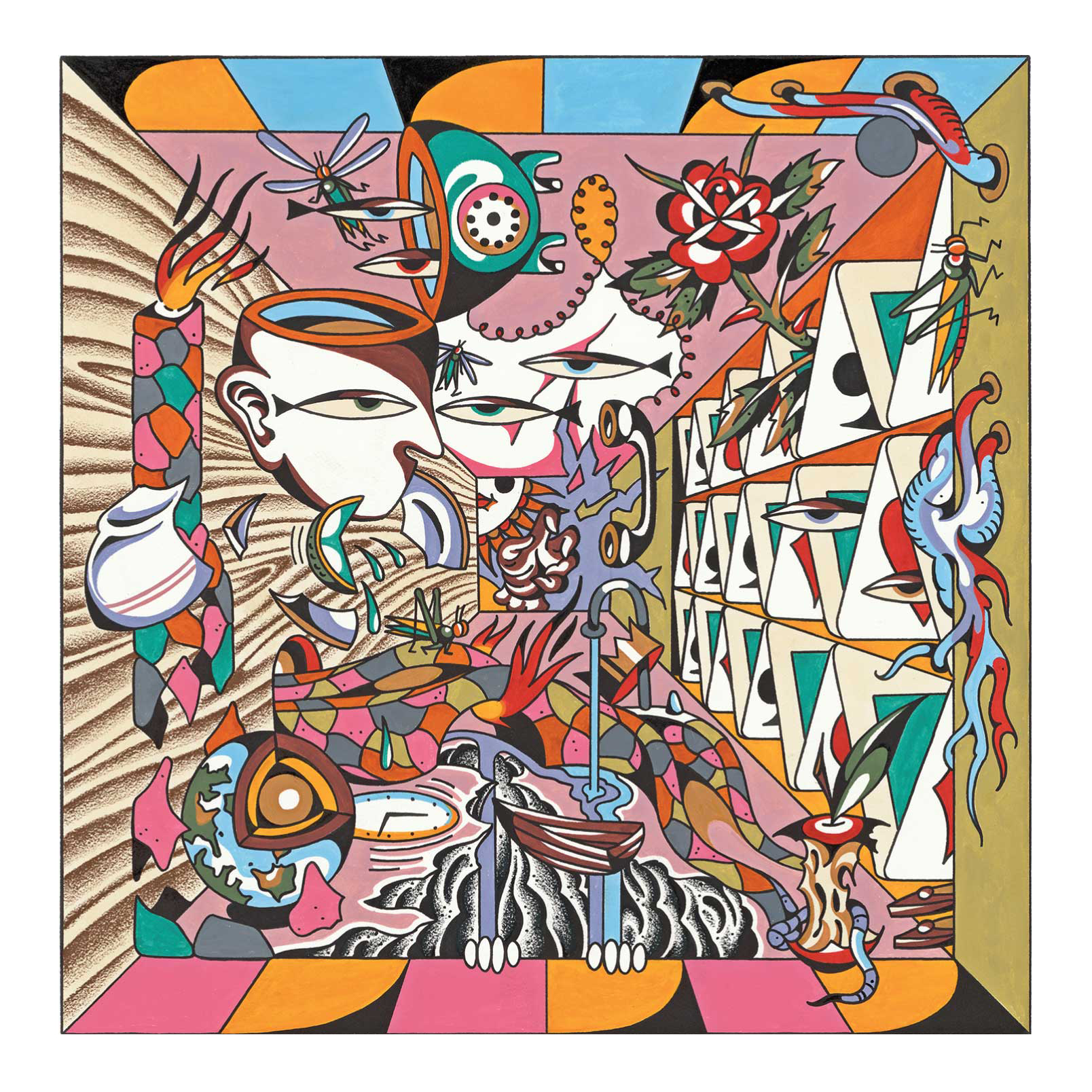 Billy Strings -Home
The highly anticipated sophomore album from psychedelic progressive bluegrass pioneer, Billy Strings, arrived when the clock struck midnight on September 27th, 2019. Two years after the release of his debut album, Turmoil and Tinfoil, which turned the bluegrass community upside down, the 14-track expedition through bluegrass, rock, and psychedelia dubbed Home landed just hours after it was announced that Billy would be named guitar player and new artist of the year from the International Bluegrass Music Awards (IBMA).
"Taking Water" opens the album with a dark voyage through a bleak and desolate world of introspection. Strings and co-writer Jon Weisberg have the listener turning the lens on themselves, asking, "Where is the world headed, are we doing enough, is it too late to try to fix the darkness we see?"
A song that's already taken flight in the live performance setting as a 10+ minute departure, "Away from the Mire," portrays a deep cutting tear in the fabric of a relationship between two people who were once incredibly close. From the lyrics, we gain a sense of not only the intensity of how a friend's actions can linger inside our minds, but also the understanding that the pursuit of hanging onto that anger will be meaningless in the end.
The title track of the album, "Home," completely abandons any sort of bluegrass acoustic mold. With added string players, percussion, and all sorts of kaleidoscopic effects, it sounds as if an aging Dewey Cox took a crack at producing Bela Fleck's Tales From The Acoustic Planet. That's not to downplay it in the slightest bit, as it is certainly a powerful and poignant piece of music that I can't wait to see how they bring to life in the live setting.
The melody of "Watch It Fall" sounds like something straight out of a 30-year-old Hot Rize album, except instead of singing about forsaken love, Strings brings social and political problems to the forefront of the song. Alluding directly to issues like climate change and corruption, Strings does not shy away from diving in and examining our indifferent ability to sit idly by while the world falls apart.
"Highway Hypnosis," co-written with legend Ronnie McCoury, is a fast-driving scorcher of a tune telling what it's like to be a true road warrior. With online streaming decimating album sales for bands and artists across the board of all musical genres, young players are forced into a rigorous touring schedule full of extremely long drives, in an attempt to generate revenue and stay relevant. Strings showcases his furious picking chops in the guitar solo by quoting a classic Tony Rice lick before the band fades into a sedated jam muffled by studio effects, which do an excellent job simulating the inside of a car on the highway before the band bursts back into the main theme of the song with fury.
Powerfully emotional and beautifully designed songs like "Must Be Seven" and "Enough To Leave" give this album meaning while tripped out explorations like "Guitar Peace" and the deep-rooted sounding traditionals like "Hollow Heart" and "Freedom" make it complete. With Home, the bluegrass and jam communities are given yet another staggering volume of great material that will undoubtedly be transformed into seriously outlandish live journeys by a 27-year-old guy from Lansing, Michigan.
The jam scene has been starved for something like this as long as it's existed—a bluegrass band that's more than capable on their instruments, comes out with consistently good songs, and delivers deep and explosive jams. Seeing the recent breakneck burst of Strings' popularity is somewhat bittersweet for fans. There's just something emotionally confusing about rooting for someone for a few years and then being shut out of a multi-night run at a 1600 person venue after tickets have only been on sale for merely minutes.
The secret is out now and we couldn't be happier for Billy and his amazingly talented band: Royal, Jarrod and Billy Failing. A really new feeling comes over me when I think about the future of this band: You're a part of something big that's growing at a speed no one can control. I'm going to get viciously roasted for this, but it feels like what I imagine being a Phish fan in the 90s was like. When I listen to Home, I think about all the great shows I've seen, the memories made with friends already and all the ones to come with this band.
Evans Marks - Grateful Web
Neil's Choices:
Dhalia's Tear -Through the Nightfall Grandeur
Dahlia's Tear is a dark ambient project out of Stockholm, Sweden by sole member Anile D. Dahlia's Tear debuted in 2005 with Harmonious Euphonies For Supernatural Traumas Mesmerising Our Existences in Radient Corpuscle and was followed up in 2007 with My Rotten Spirit of Black. Yet, these two releases remained quite elusive, and have only recently been uploaded to the personal Bandcamp page of Dahlia's Tear. Therefore, my knowledge of the project starts with their masterpiece Under Seven Skies, also from 2007 and released on the now defunct Thonar Records. The strength of Under Seven Skies would lead to Dreamspheres in 2012 which was released on the legendary Cold Meat Industry.
This all seemed to be leading toward Dahlia's Tear becoming a first-class name within the dark ambient genre. But, after their one-track inclusion on the Cryo Chamber compilation Behind the Canvas of Time in 2012, Dahlia's Tear disappeared for the next six years. Each time I listened back to Under Seven Skies and Dreamspheres I would think of that track on Cryo Chamber, and hope that one day there may be a new album by Dahlia's Tear released through that label. Dahlia's Tear did, indeed, keep in contact with Cryo Chamber throughout these years, and the long-awaited follow-up to Dreamspheres has finally arrived!
Though plenty of time has passed, the core of the Dahlia's Tear sound has remained intact. Those familiar with Dreamspheres and Under Seven Skies will find many of the elements they loved are still being incorporated on Through the Nightfall Grandeur. Each track is distinctly musical, in comparison to many dark ambient releases, on Cryo Chamber or otherwise. Drones are constantly morphing and shifting. Piano arrangements feature often and distinctly in the mix. The female voice is incorporated throughout the album, taking the form of short, spoken word passages, (more in line with Dreamspheres than with the vocal performance by Carline Van Roos of Aythis and Lethian Dreams on Under Seven Skies).
One of the most moving elements of the Dahlia's Tear sound, for me, has been its blending of the musical, dreamy, light-hearted elements with harsher industrial field recordings and tones. Again, this aspect of their sound is still intact, and further honed. This contrast is perfectly displayed on tracks like "Drowning in Delusions of Grandeur", where the piano, female whispers, and distant chants, all play beautifully off one another, creating something that is at once familiar and warm, but equally harsh and remote.
The opening track, "Encroaching Shadows Beckon to Chase the Fleeing Light", shows off the use of field recordings and subtle drone to create a dark but vibrant atmosphere. We get a real sense of the evolution of Dahlia's Tear with this one. While, the following track "The Keeper of Broken Dreams and Tattered Spirits" seems like a direct continuation of the styles incorporated on Under Seven Skies. It is nice to see how this musician manages to retain the magic of these previous releases, while also moving into new terrain.
The cover-art for Through the Nightfall Grandeur seems to also nod to the artwork from Under Seven Skies, with thick fog and clouds rolling across the mountainous landscape. Though here there doesn't seem to be such a connection to alien technology as was on display with Under Seven Skies. While the cover-art was created by Simon Heath, the album was not mastered by him, as is almost always the case with Cryo Chamber releases. Instead it has been mastered by Jeff M. in the U.K. The vocal performances, as well as words, on the album have all been contributed by one Michelle Rippy, who also contributed to Dreamspheres in 2012.
Dahlia's Tear has always been one of my favorite dark ambient musicians when I'm in the mood for something more musical and more active than most dark ambient releases. For anyone familiar with Dahlia's Tear, I think you will likely agree that this album is equal if not superior to his previous output. For anyone new to the sounds of Dahlia's Tear, I highly recommend this dark ambient project. I can't overstate my pleasure that I can cover something new from them, when I was often unsure if I'd ever hear anything new from them ever again. It's also great to see that they've found a home on Cryo Chamber, where their music will certainly now become familiar to many of the more recent fans of this genre.