Paul's Choices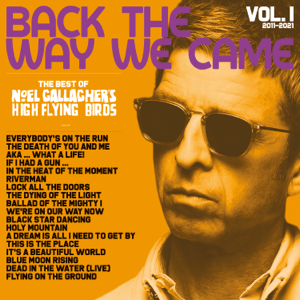 Noel Gallaghers- high Flying Birds -Back the way we came,
How do you follow the success of an era-defining band? It's been ten years since Noel Gallagher first attempted to answer that question – launching his post-Oasis career with the release of his debut album with his High Flying Bird. Now, a decade later – following three chart-topping LPs, and album sales in their millions – he's decided that a little celebrating is in order.
For a man as famously self-assured as Gallagher, it's no major surprise that he's taking the Greatest Hits route now, with an 18-track project curated and compiled entirely by himself. But as the mine of material on Back The Way We Came Vol. 1 attests, there's plenty to celebrate. He's rising to the occasion, too – kitting out new tracks 'Flying On The Ground' and 'We're On Our Way Now' with lush arrangements and rich backing vocals.
Spanning years and genres, Back The Way We Came offers a fascinating overview of the evolution of Gallagher as a songwriter over the last decade. From 2011's self-titled debut album, which contained tracks originally penned for Oasis, to the disco-pop approach of 2019's 'Black Star Dancing', he retains a wildly unwavering trust in his vision. Instead of re-recording 'Dead In The Water' for the project, as he originally intended, he embraces the raw authenticity of the sole radio-session recording, performed live at RTÉ 2FM's studio. Previously released as a bonus track on Who Built The Moon?, 'Dead In The Water' is a highlight of the compilation – showcasing the vulnerability behind the bravado that has always marked Gallagher as a captivating talent.
Neil's Choices: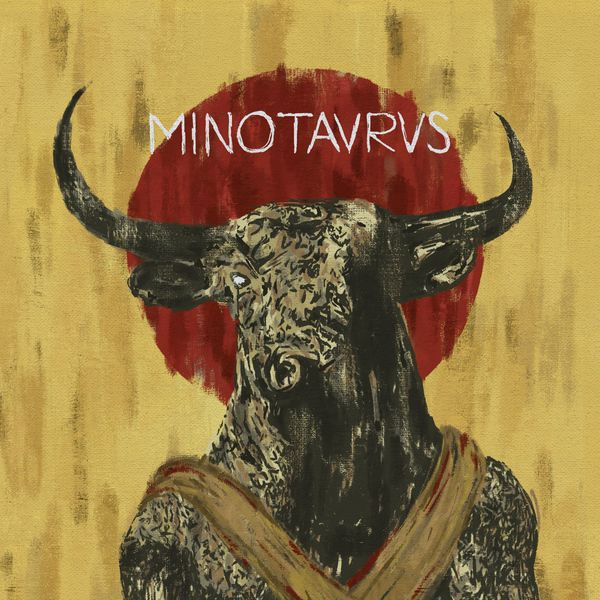 -Minotaurus
Mansur is the genre-defying trio of Jason Kohnen (Kilimanjaro Darkjazz Ensemble) on bass and electronics, Dimitry El-Demerdashi (Phurpa) on oud, and Martina Horváth on vocals. Minotaurus consists of 6 complex and textural sonic explorations spanning about 35 minutes, and is to be released on May 28.
As a group, Mansur does not focus on a particular instrument or musician. Bass, oud, and chant-like, wordless vocals are equally well represented, as are electroacoustic layers. While the latter can resemble drone or synth washes, they also include processed or generated sound fragments that crackle, oscillate, and echo. Aside from the oud lines, which might be described as soaring or folk-oriented at times if taken on their own, the mood is quite somber, dark ambient in nature. Horváth's vocals are outright haunting, evoking the mysterious subterranean labyrinths that the album's title suggests. Kohnen's bass brings out subtle, deep tones that add a density to the pieces.
As a result, Mansur occupies a unique space in which traditional instrumentation blends with acousmatic and synthesized sources. Recorded as live improvisations, Minotaurus is perhaps just a glimpse of what this group is capable of. Well done, indeed.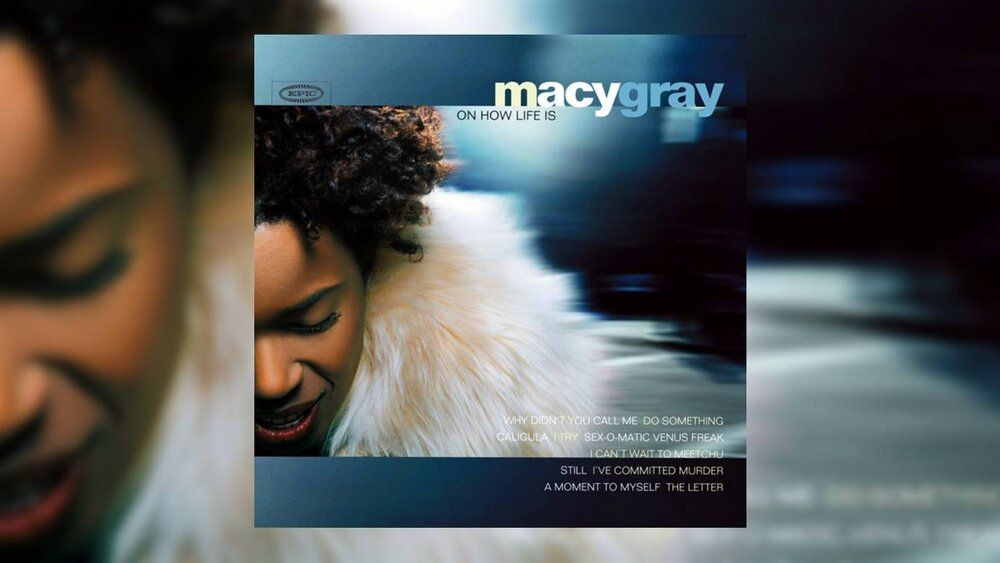 Niks Choice-
The pathway to Gray's stardom began unassumingly enough in Canton, Ohio where the vocalist and writer was born Natalie McIntyre in 1967; a childhood bicycle accident led a then-six-year old McIntyre to discover a neighbor's mailbox inscribed with the name of "Macy Gray." Unconsciously, she filed the appellation away, not knowing that later it would operate as the designation for the persona she'd employ in her recording career.
As a young woman, Gray departed the Midwest to pursue her higher education (through scriptwriting) at the University of Southern California in the mid-1980s; this, by chance, got her going as a songwriter, a medium she excelled in. At the start of the 1990s, Gray soon found herself moonlighting in several bands in Los Angeles. As the decade wore on, Gray fielded a plethora of opportunities and setbacks—personally and professionally—in quick succession until she finally acquired a deal with Epic Records in 1998.
Like many observational storytellers before her, Gray drew upon her own lived experiences—she was now in her 30s, a divorced mother of three. The walls between reality and illusion for this song cycle were only as fixed as the listener wanted them to be.
the appeal of the LP are its musical canvases that are provided by a talented roster of arrangers and players under guidance of producer Andrew Slater. Sonically, it's clear that neo-soul is the record's general catalyst, but Gray's modern-to-vintage instincts are just a bit more visceral than those of her immediate peers and predecessors in that genre. Look no further than the loose, kissable soul of "Why Didn't You Call Me" or the punchy, band-oriented funk heard on "Sex-O-Matic Venus Freak." These entries—and all the others—combine live instrumentation, samples and sparse programming swimmingly.
It is Gray's voice that irrefutably fuels the lyrics and music of On How Life Is. Her scratchy, whiskey rich tones infuse "A Moment to Myself" with an esoteric edge and apply conventional melodic sheen to "Still," two standout performances that highlight the unflinching honesty of a woman with tales to tell. Undoubtedly, Gray's voice brought the lion's share of attention to On How Life Is upon its reveal in 1999. It became a point of appeal for many who outnumbered those that dared to deride its uniqueness.